Share your GPL story with us!
As GPL is reaching it's 100th anniversary, we're asking for help from you. Do you have a story you'd like to share about the library? We want to hear it! Please fill out the form below with your library memories.
Here's a recent story a patron shared with us: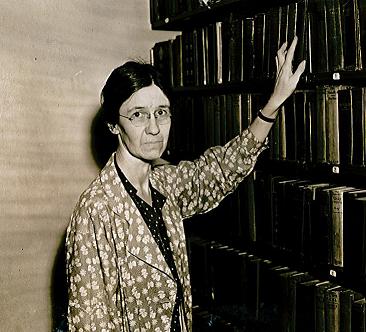 "I cannot think of the Library without remembering Hazel Wishard. My mother had grown up in a house owned by Miss Wishard so my mother admired her ever so much. During the summer months in the middle 50's, we would gather up our stack of books and walk to the library. Miss Wisherd had a summer reading club where stickers were awarded for reading a certain number of books, and much pride was felt for the accomplishment. I remember being so thrilled when I was allowed to move from the children's section to the adult areas. The Library was in the Community Center (Community House in those days). It was small and rather dark and had a very distinct smell of books. I also remember the pictures hanging above the book shelves and the the section of 3D pictures which were viewed on an odd looking viewer which I believe was called a stereoscope. It's where I learned about the Dewey Decimal system and to keep voices down in the library. It is where I learned book etiquette - using a bookmark and not turning down the page corners as well as keeping books clean as possible. It instilled in me a love for reading, a curiosity to learn, and a respect for all things new and old. I was a little sad when the Library moved on to bigger and better things and times. A fact of progress, of course. The memories and lessons of Miss Wishard's library are with me forever."