Location
Greenwood Public Library
TEEN HQ
Hours
Monday - Friday
1-5pm
Contact
Teen Librarian, Jessica Smith
(317) 883-4245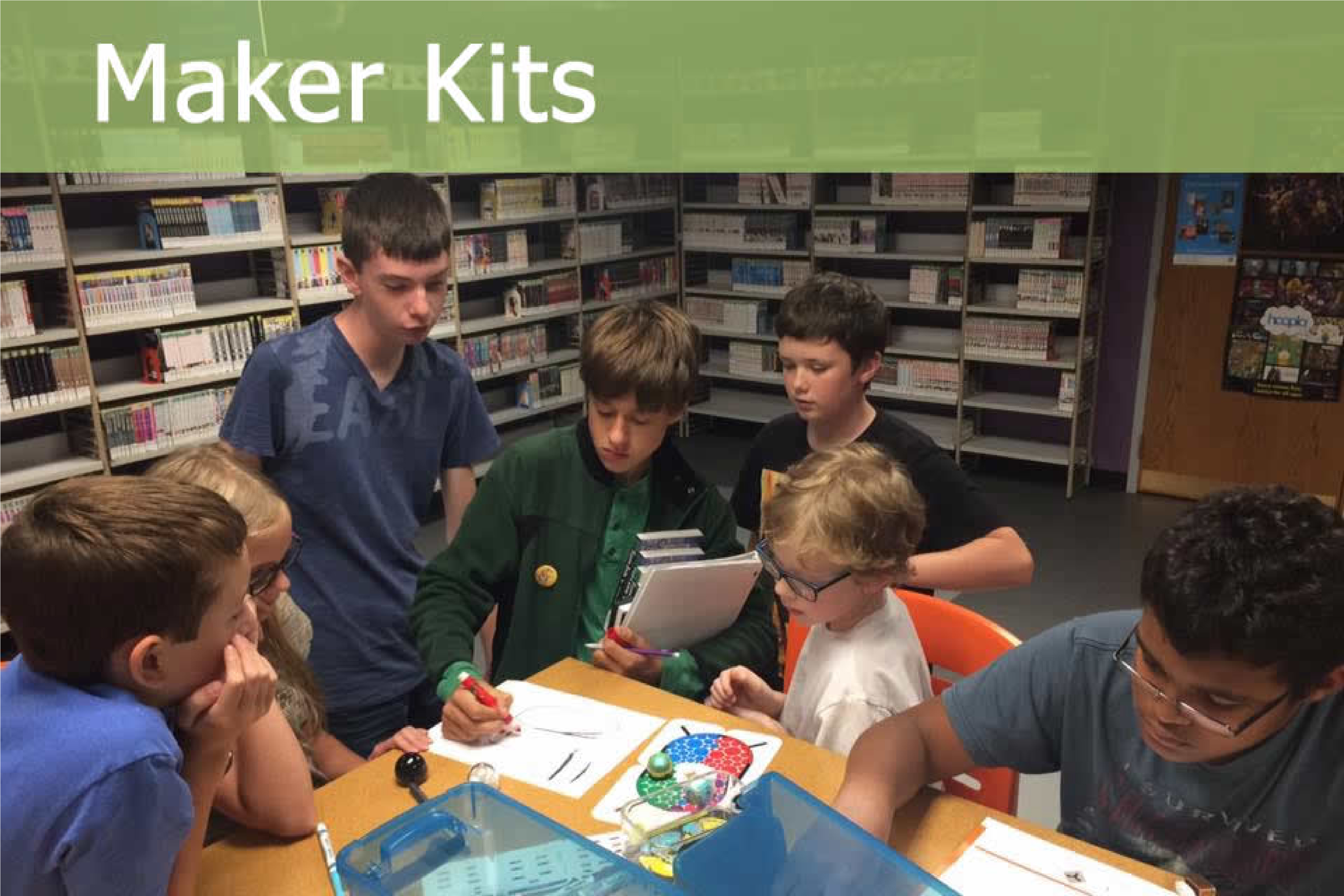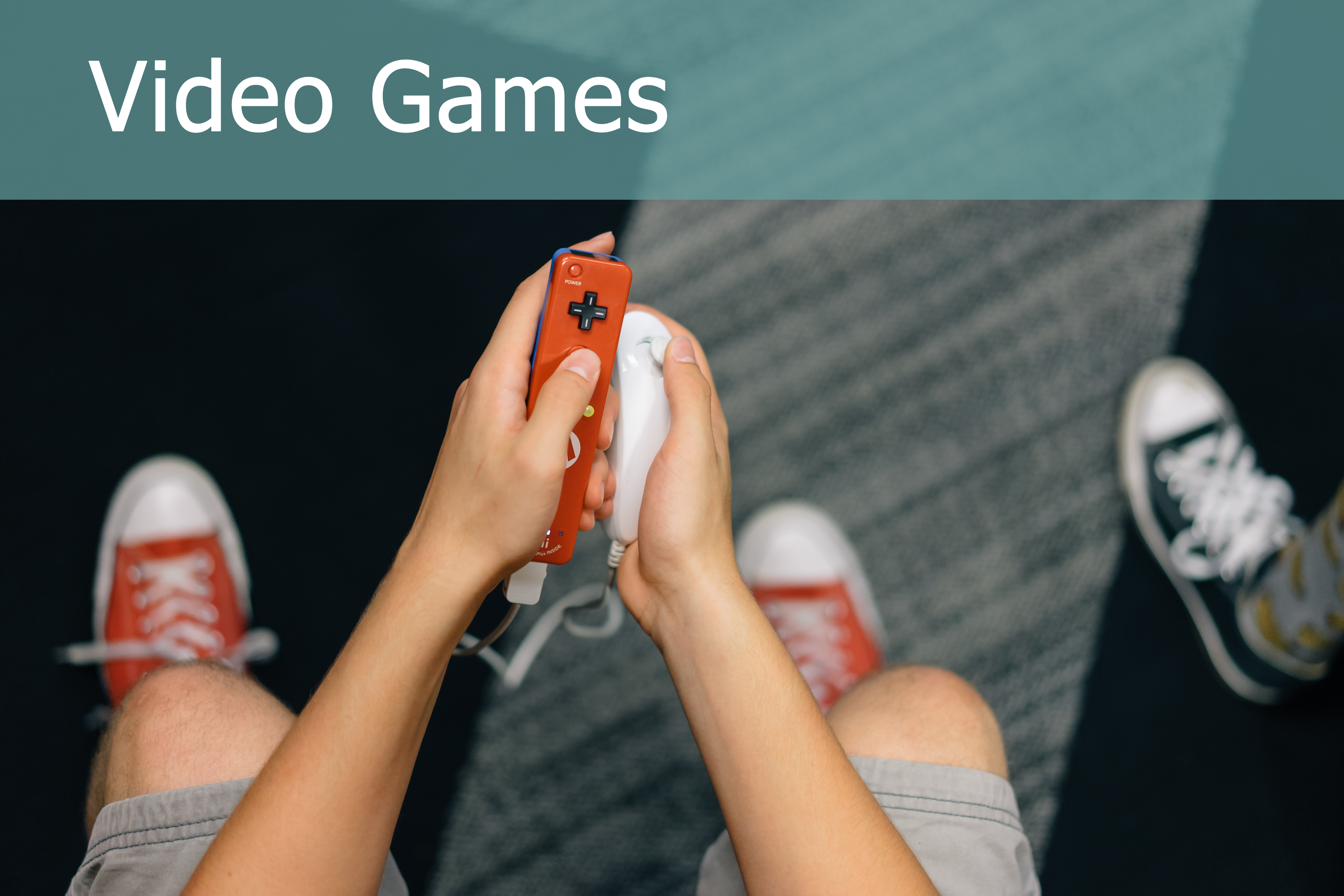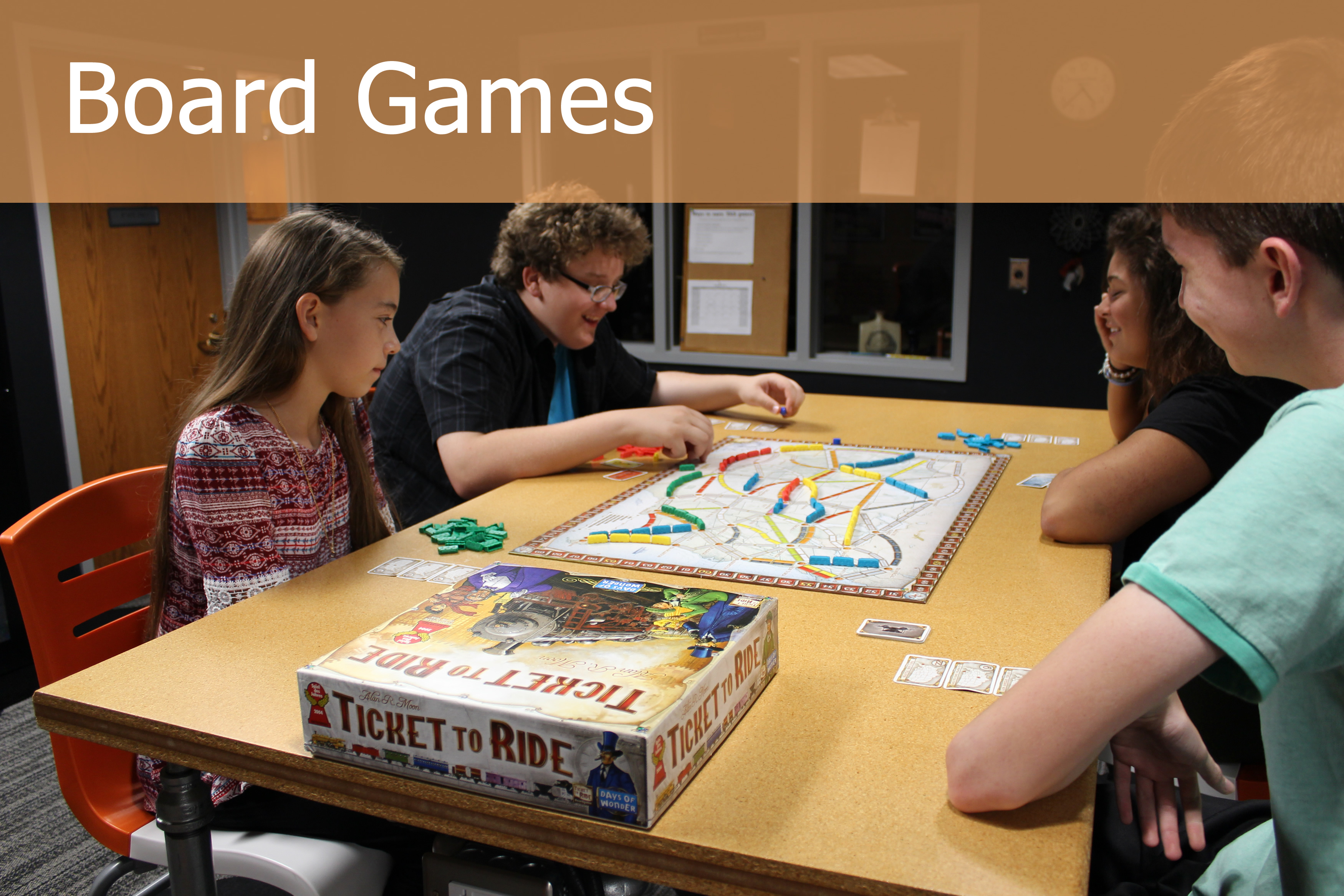 What Board Games do we have?
7 Ate 9
Apples to Apples
Backgammon
Barrel of Monkeys
Batman Fluxx
Battleship
Boss Monster
Buzz Word
Candyland
Carcassonne
Checkers
Chess
Clue
Code Names
Connect Four
Cuponk
Daybreak
Disney Trivia 2
Dungeons and Dragons
Exploding Kittens
Find It
Forbidden Island
Hit the Deck
In a Pickle
Jenga
King of Tokyo
Kingdomino
Lord of the Rings Chess
Monopoly
Monopoly Deal
Monster Fluxx
Munchkin Adventure Time
Munchkin Deluxe
Mysterium
Pandemic
Pass the Pig
Pick Up Sticks
Pictureka
Ping Pong
Pit
Racko
The Resistance
Scrabble Slam
Sentinels of the Multiverse
SET
Settlers of Catan
Sheriff of Nottingham
Smash Up
The Sneaky Snacky Squirrel Game
Space Team
Splendor
Star Wars Chess
Tessen
Ticket to Ride
Tiny Epic Galaxies
Trouble
Twister
Uno
Wonky
Yahtzee
Zombie Dice
Who can play a board game at the hangout?
Board games are available in TeenHQ during The Hangout hours and are reserved for library patrons between the ages of 11 and 18 (grades 6-12). The Children's Department has a cabinet of games for K-5 patrons. Games are not available for take-home checkout and must be played in the building.
Please let the Teen Librarian know that you are interested in a game, and she will sign it out to you. Teens are responsible for returning all games to the Reference Desk before they leave.

Instagram
Pictures by @greenwoodpubliclibrary
Tweets


We're excited to announce the launch of our TeenHQ Discord server! Visit Teen Programs for more info!
Click here for GPL's Events Calendar to register for an upcoming event.