job searching guide
This guide provides links to library materials, databases, and websites that are helpful for job searchers. They will help you with the job search process and direct you to information on resumes, interviewing, and job outlooks.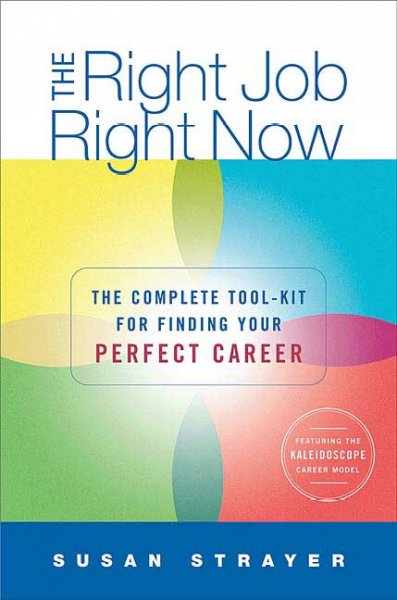 The Right Job, Right Now: the complete toolkit for finding your perfect career by Susan D. Strayer 650.14 STR
online database
A-Z Databases
Inside the library? www.atozdatabases.com/search
Outside the library? You will need to enter your library card number.
The Premier Job Search, Reference, and Mailing List Database. The database includes 2.3 million job listings, 30 million business profiles, 1.1 million healthcare professionals, and much more. Ideal for sales leads, mailing lists, market research, employment opportunities, finding friends and relatives, and much more.
INSPIRE - inspire.in.gov
Use INSPIRE's Business Source Premier to research companies where you would like to work. Includes business profiles on large companies as well. Be sure to check the Testing and Education Reference Center, which is part of the Inspire group of databases.
Websites
Job Search Engines
Career Builder - www.careerbuilder.com
Monster Jobs - www.monster.com
Indiana Career Connect - www.indianacareerconnect.com
Search the official career site for Indiana by zip code, city, metropolitan area, or county. Sponsored by WorkOne.

Juju - www.job-search-engine.com
FlipDog Job Search - www.flipdog.com
Employment Guide - www.employmentguide.com
Indeed - www.indeed.com
USA Jobs -
www.usajobs.gov
Resume Help
Susan Ireland Resumes - www.susanireland.com
Susan Ireland, author of The Complete Idiots Guide to the Perfect Resume, offers a step by step guide to writing the perfect resume. Site includes video instruction and many sample resumes.
Free Sample Resumes - www.eresumes.com
This site guides the user through creating an electronic resume and cover letter.
Career Assessment
Occupational Outlook Handbook - www.bls.gov/oco/
The Bureau of Labor Statistic's Occupational Outlook Handbook website offers information about careers including required training, expected earnings and the projected outlook.
Job Hunter's Bible - www.jobhuntersbible.com
Companion site for the book What Color is Your Parachute?
Interviewing
Job-Interview - www.job-interview.net
This site helps out with the interview process by offering tips, guidelines, practice questions and practice interviews.
Salary Information
Bureau of Labor Statistics - www.bls.gov/bls/wages.htm
Research wages by location, occupation, and industry.
Riley Guide Salary Guides & Guidance - www.rileyguide.com/salguides.html
Find salary surveys and also guides for negotiating your salary.
Social Networking
LinkedIn - www.linkedin.com
LinkedIn is like Facebook for professionals. Once you create an account, you can network with professionals in your industry.
Organizations
Business & Professional Exchange (BPE) - bpe.groupsite.com
South Side Chapter meets every Wednesday at 8:00am in the lower level of the Greenwood City Building at 2 N. Madison Ave, Greenwood. Come network and learn about management and professional jobs in the area.
(317) 252-9947 or (317) 731-2734 | Indy.South.BPE@gmail.com
WorkOne Express Johnson County - www.in.gov/dwd/WorkOne
Visit the Johnson County office for help with resumes, career planning, skills evaluation, and job searching. Free fax services are available as well.
(317) 736-5531 | 97 N Lovers Ln, Franklin, IN 46131 | Hours: Monday-Friday 8 a.m.-4:30 p.m.
FAQs
Can I search for jobs on the library's computers?
Yes you can! The library has over thirty computers for your job searching needs. Search for jobs online or type your resume.
Do I need an email account to apply for jobs online?
For most online job sites you will need an email address. If you don't have one, you can sign up for a free account at Gmail (www.gmail.com) or Yahoo (mail.yahoo.com).
How do I upload my resume?
Riley Guide gives you pointers at www.rileyguide.com/eresume.html. Library staff are also trained to understand file storage and uploading and downloading resumes and cover letters.
How do I attach my resume to an email?
The Riley Guide listed above can help.
What is the unemployment website?
Create an account or re-login at https://uplink.in.gov/CSS/CSSLogon.htm.