gpl history
Explore the links below to learn about GPL's nearly 100 year long history.
late 1800s| early 1900s | 1920s | 1960s | 1970s | 1990s | 2000s | today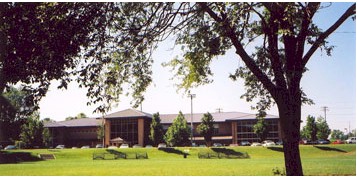 In December of 2011, GPL was blindsided by a severe financial crisis. The Library began 2012 with a deficit in operating costs and lowered revenue with which to solve it. Immediate steps were taken including appointing Cheryl Dobbs as the new Director, appointing several new trustees, cutting staff and hours, and spending within a newly crafted budget.
When the Greenwood community heard of the financial crisis, they quickly responded with donations and volunteer hours to help save the Library. As a part of the Save GPL efforts, the largest fundraiser in GPL's history was held. With the help of the Greenwood community and the Van Arsdale twins, A Knight to Remember featuring Bob Knight was held on October 18, 2012.
Despite the financial constraints of 2012, GPL continued to grow and mold with the Greenwood community. Today, the Library is financially stable and continues to grow with the community. A new teen room was created giving those in grades 6-12 an inviting space in the Library. Through the Library's website, resources are available 24 hours a day through databases, eBooks, audiobooks, and streaming videos. Each day the Library is filled with the wonderful blend of pages turning and computers humming.
Useful Links