GPL Living Room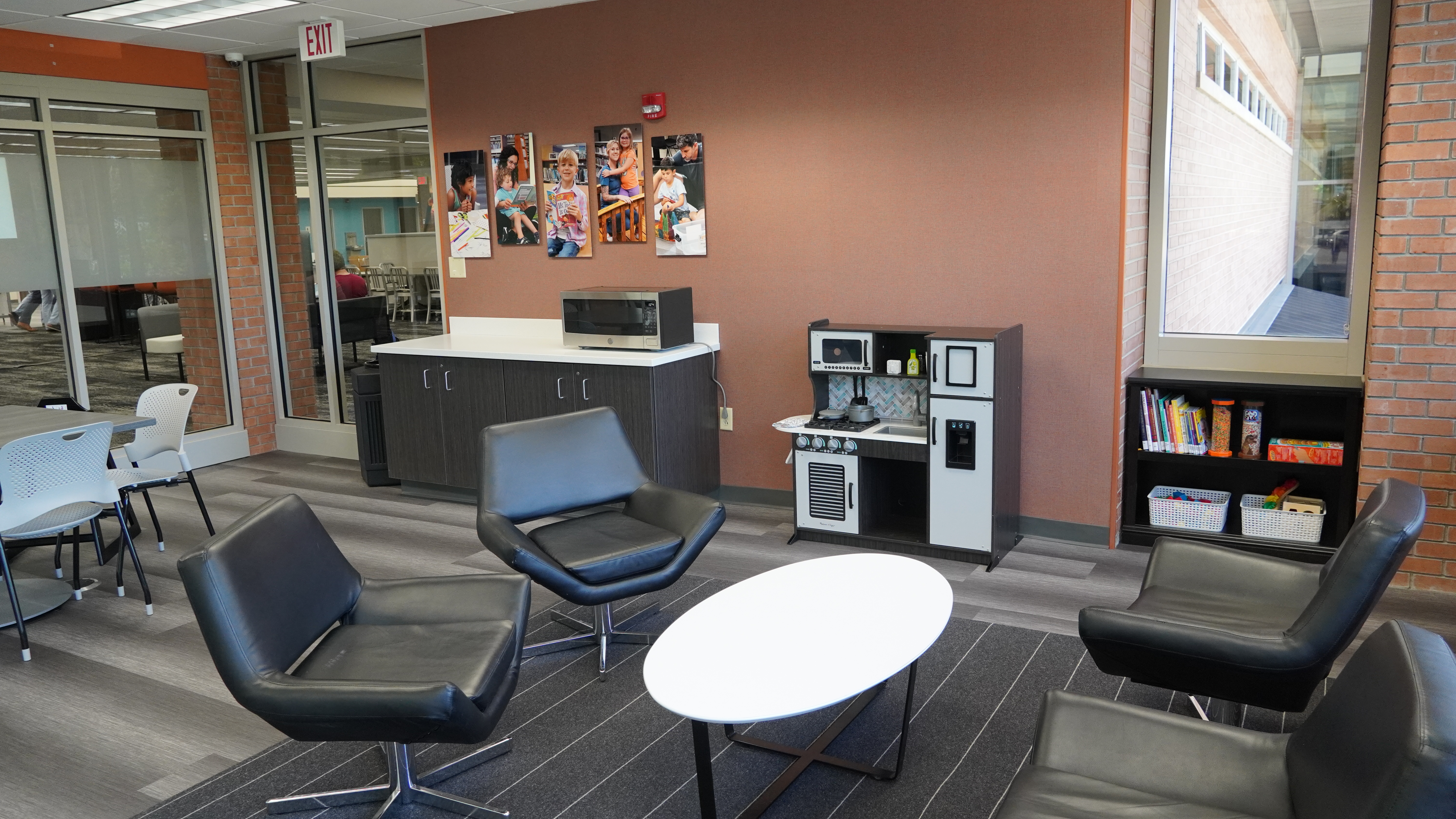 The GPL Living Room provides a quiet and welcoming space for supervised visits, family appointments, and counseling sessions.
The room contains a comfortable sitting area, a table with chairs and a high chair, a microwave, play kitchen, books, and toys. Families and groups are welcome to enjoy meals in this space, but are responsible for cleaning up any messes.
Reservations should not exceed 2 hours, and can be made in-person at the 2nd floor Help Desk or by phone by calling 317-881-1953.
Special thank you to our GPL Living Room sponsors: