Special Collections
In addition to books, movies, and audiobooks, we also have a variety of special collections available for check out. Special collections are available behind the 2nd floor Help Desk or along the north wall in Kids.
We also offer discounted tickets to the Indianapolis Zoo for GPL cardholders. Discounted tickets can be purchased here.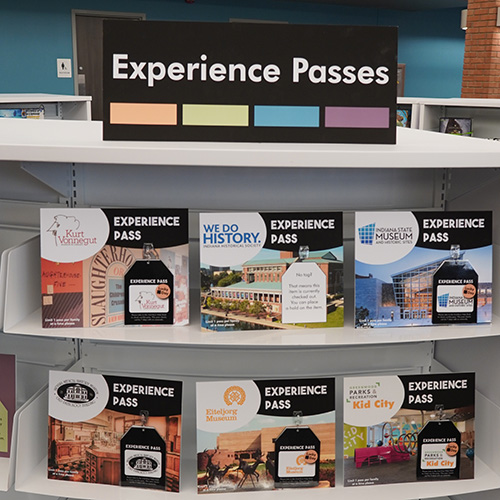 Experience Passes
Check out a pass to the Indiana State Museum, Eiteljorg Museum, Freedom Springs, and more with your GPL library card! Most passes check out for 7 days.
Check out all experience passes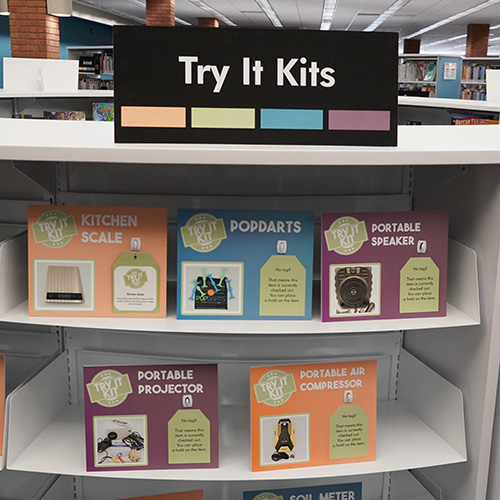 Try It Kits
Check out a variety of items from kitchen scales, portable projectors, vehicle code readers, and more.
Check out all Try It Kits
Board Games
With around 100 board games available for check out, we have a game you're sure to love!
Check out all board games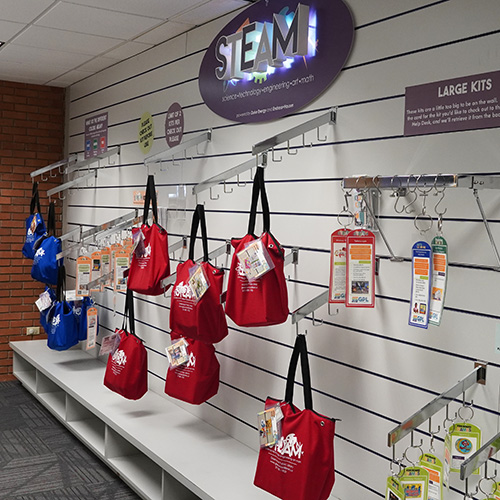 Kids Kits
With our Early Learning Kits, Beginning Reading Kits, STEAM Kits, Sensory Kits, and History Kits, we have a kit perfect for kids of all ages.
Check out all kids kits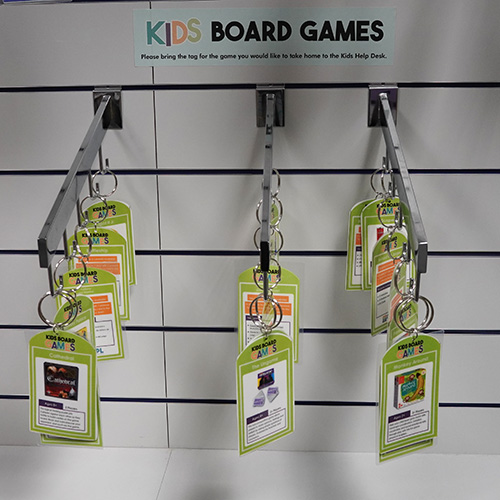 Kids Board Games
A collection of games perfect for kids to play on their own or with the family.
Check out all Kids Games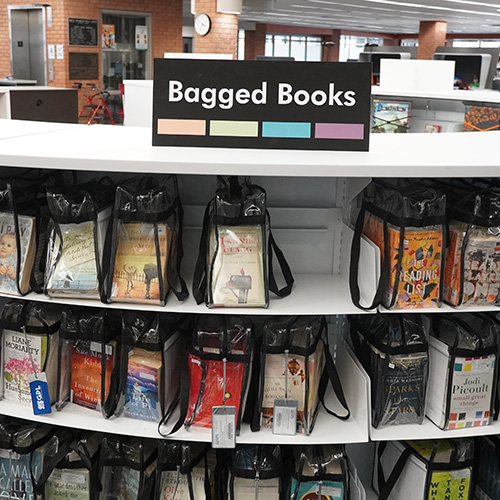 Bagged Books
Check out a a bag of books perfect for a book club! Each set comes with discussion questions.
Check out all bagged books